About Website
/ Temple / Island / National Park / Water fall / Water fall2 / Town / Town 2 / Memorial / Memorial 2 / Phra That / Phra That 2 / Another / Another 2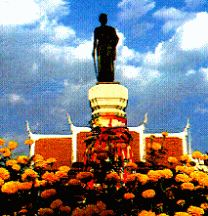 Monument of Thao Suranari: or Khun Ying Mo is situated in front of the old gate of "Pratu Chumpon" on the west side of the city. This monument was erected in 1934 to commemorate the heroic deed of Khun Ying Mo, wife of the Deputy Governor of Khorat during the reign of King Rama III. who managed to save the city from the invasion of the Laotian army led by Prince Anuwong of Vientiane. Every year from March 23 to April 3, there is a cerebration to honour this statue which draws thousands of people from town and neighbouring provinces.

Five kilometres further on from laem Mae Phim on the beach road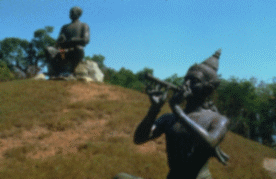 (Highway No. 3145) is the Sunthorn Phu Memorial commemorating one of Thailand's top poets. The bard, native of Rayong by birth, produced his literary works during the early part of Rattanakosin Era some two hundred years ago, Phra Aphai Mani being his most well-known work.