Toon
| Shin-chan| Conan greatest detective| Doremon| Pokemon |
Sakura conquerer Taro card
|
Animaniacs
| Cinderella classic story| Yuki Puzzle games
Yuki Puzzle games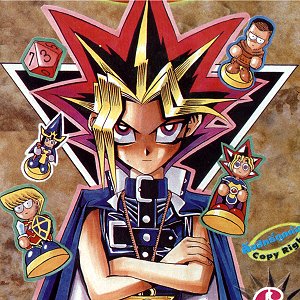 Yuki, who is a coward , dares not to fight with the older children but he is a very diligent boy. One day, he goes to the toy shop of his grandfather and he sees a puzzle. Then he borrows and takes them to play at school. Jorouji, who is a bully boy. He steals one piece of that puzzle from him, so Yuki is very sad. Then his granpa sees him. He gives this piece to Yuki. Yuki is very happy and asks him. He tells, Jorouji give the piece to him. Yuki thinks, Jorouji isn't very bad. Suddenly the otherwise of Yuki is appear and dares Yuki to play games.

This cartoon has an influence on a lot of minds. I think, many factories make the games that Yuki plays. In Thailand, there is a card of Yuki and has counterfeit things, too. This story motivates the reader and has an idea to teach the people.
I think, this cartoon has many good examples such as when you are brave, other people won't hurt you. When do you see a good example in cartoon, you can take a good example of cartoon to use in your life.
Do you want to go to