Toon
| Shin-chan | Conan greatest detective | Doremon | Pokemon |
Sakura conquerer Taro card
|
Animaniacs
| Cinderella classic story | Yuki Puzzle games
Doremon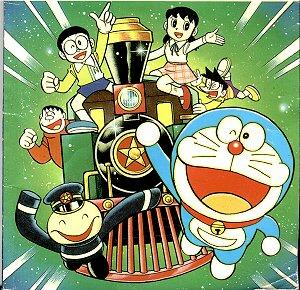 The Doraemon story was writen by Fujiko Fujio. This cartoon is in every hearts of children in the world, especially Southest Asia. I think, Doraemon is a fastastic cartoon. It has a lot of things to help Nobita who is a lazy boy in a wonderful bag. Maybe you will think that why does Doraemon help him?
Nobita request its? No, I will explain to you.
Doremon was a Nobita's posterity in 22nd century. It was a babysitter. In Nobita's posterity birthday, Doremon gave the present by change the charactor of him to be a good boy.
Let's tell about the story of this writer. In the past, Fujio was a general writer. Afterwards, the editor got a topic "What is in a drawer?" to the writer to compose. All of them were finish except him. He went home and thought about that. Then he just saw a child's doll and looked at it untill he got some idea. It is a strange cat, name is Doremon.
I think this story is probably innocent if it doesn't have the scene that Shisuka took a bath. This cartoon has a good motto of "friend" to teach everyone.

Do you want to go to