Periods of Thai history:
1.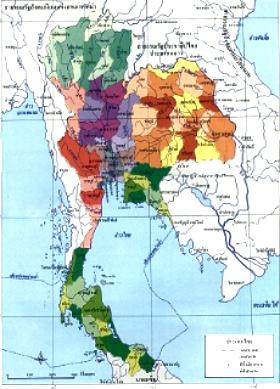 The Ancient Period, over 4,000 years ago when the Thai people lived in small agricultural settlements all over the country.
2. The Dvaravati Period, from the 8th to 11th centuries. This is the official beginning of Thai history. The center of this Kingdom was located in the province of Nakhon Pathom.
3. The Sukhothai Period, from 1238 to 1350 AD, when Sukhothai became the first capital of the Kingdom. It was know as a happy and prosperous place, that later came under the control of Ayutthaya.
4. The Ayutthaya Period, from 1350 to 1767 AD , when Ayutthaya became the Kingdom's second capital lasting for 417 years, until it was destroyed by the Burmese after a long siege.
5. The Thonburi Period, from 1767 to 1782 AD. This was when King Toxin moved to Thonburi, on the east bank of the Chao Phraya River in Bangkok, after defeating the Burmese who had ransacked and destroyed the old capital of Ayutthaya. This period lasted only 15 years, since King Taksin went mad and was replaced by King Ram l
6. The Bangkok or Rattanakosin Period,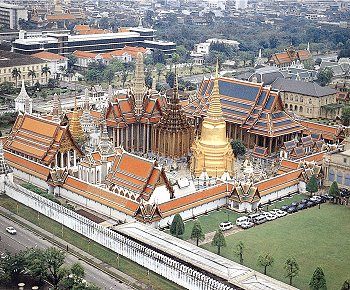 was from 1782 to today.
Thailand is a tapestry as colorful and diverse as the silk for which the country is so famous. Weaving together the most resilient threads from East and West, of past and present, Thailand-the "Land of-exist and Free"-is a country where tradition and innovation happily co-exist and where the greatest achievements of the past continue to inspire the path to the future. Bangkok and Ayutthaya reflect two distinctive faces of Thailand-and three phases of Thai development-which form the very warp and weft of the Thai tapestry. They reflect the present, the past, and the future-which in Thailand overlap and blend to form a smooth continuum, rather than contradicting and supplanting one another. A visit to Bangkok and Ayutthaya succinctly summarizes the Thai experience from past to present and clearly indicates the shape of the future.